Introducing Stephanie Trachtenberg
Born 1950
Art life 48 Years
A female artist whose work exudes an emotion
that far surpasses the strength of her
contemporaries boldest brush strokes.
Her work is classic in the sense that
although it reflects modernity it enfolds
the tradition and enrichment of the past
masters. She incorporates the best of the
new and the wealth of the past.
She prides herself as being a "Passionate Realist".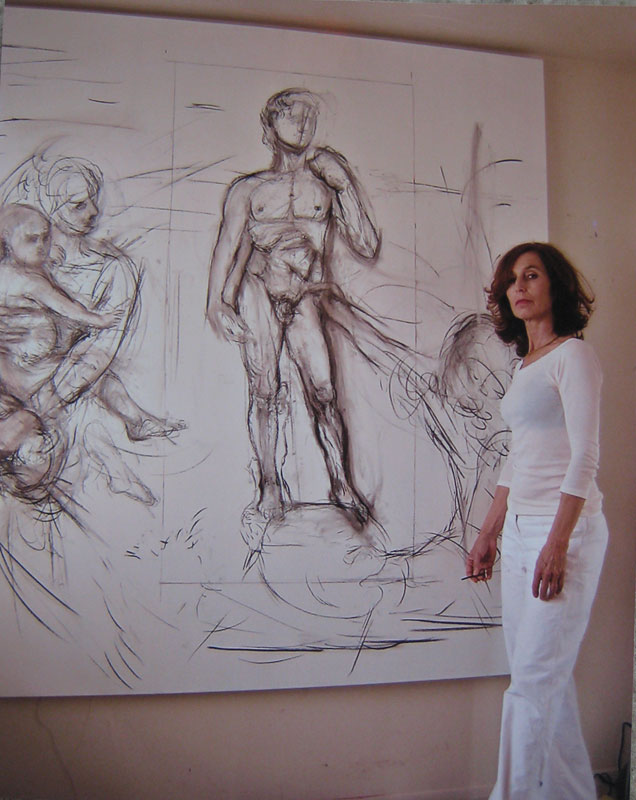 Her reality is as real as a pungent onion
which sheds it's effervescence more and more
with each layer peeled. And as the eye seeks
to penetrate to the subject's inner depth it
is grasped by a panoply of vivid shapes and
colors that challenge existence.
She gives us vistas of varying emotions that
seek to penetrate our most calculated
reasoning.
She dares to go where we fear to tread.
Her work is brash yet sublime.
She gives our life a dimension that far
surpasses our earthly limitations.
Her works are the past, the present and the
future for they range and penetrate into
multi-dimensions.
She is a unique artist.